We know that our mental health is just as important (and sometimes intrinsically linked to) our physical health and with depression being the predominant mental health problem worldwide we have a sort of responsibility to look after ourselves as well as we can.
But In a world where we know there is a myriad of drugs available to affect our mood, there are many ways that we can proactively and naturally get a jump start on our levels (this is not to say that anyone should replace or stop prescribed medications related to subjects discussed).
Realistically the best way to start this is to get the most science-ey bit out of the way first so that we can get to the bits that benefit you, which is why you're here!
So, two different chemicals, Dopamine and Serotonin; what do they do?
Serotonin
So, Serotonin is a chemical (it's even more fancy name being 5-Hydroxytryptamine), that much we have established, but why would you want more of it? It's found mainly in your digestive system and in your blood and central nervous system (pretty important things really) and is massively linked to our moods.
BUT WHAT DOES IT DO?!
Its main job in our bodies is to help with the regulation of our sleep, eating, and digestion, but as we also mentioned earlier it can help with our moods also, which by extension means it has been seen to aid with anxiety and depression.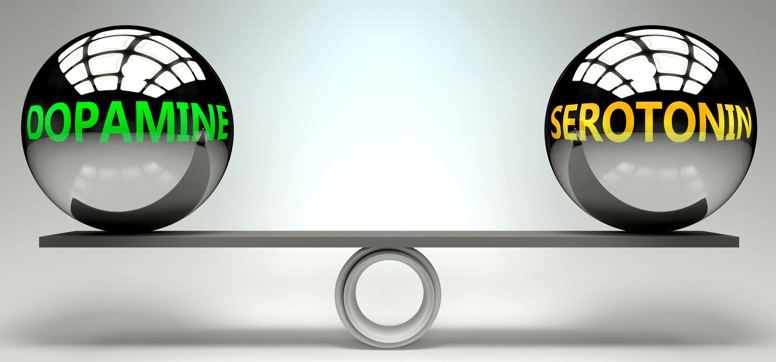 Dopamine
Dopamine similarly is a chemical (fancy name for this one for those out there wondering or just keeping their eye on my continuity – 3,4-dihydroxyphenethylamine) which affects, again, several functions in the body including 'locomotion, learning, working memory, cognition, and emotion'.
BUT AGAIN, WHAT DOES IT DO?!
Dopamine is our chemical reward mechanism, when we get a large influx of dopamine we get a feeling of pleasure and reward which in the same way you would train a dog with a reward for good behaviour (yes, sometimes we are that simple).
That doesn't mean you can't increase these levels naturally without having to fetch a ball or roll-over for a feeling of well-being rather than a pat on the head.
So now you know that these are handy chemicals to have, it would be on the cusp of irresponsible if we didn't give you some ways to increase them ol' levels naturally. So here are some ways of increasing your Dopamine and Serotonin levels to give your body a natural head start or a natural catch up depending on your own personal start-point. In the words of Baz Luhrman 'Sometimes you're ahead, sometimes you're behind…the race is long, and in the end, it's only with yourself!'
Exercise
Now this one may seem obvious and a bit of a cop out, sort of like being told to drink water, but seriously this is one of if not the best natural way of increasing both your serotonin and dopamine levels plus exercise also helps with a multitude of other ailments so more exercise will always be a better thing! The best kind of exercise seems to be aerobic, so think running, swimming, and even a brisk walk.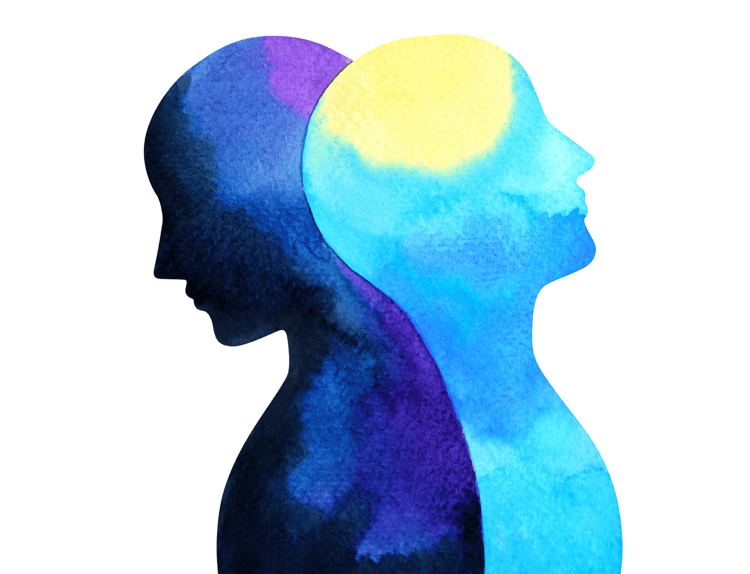 All Natural Vegan Foods and Supplements
Due to the digestive nature of Serotonin, it would follow that watching what you end up digesting could help increase your levels. Up to 90% of the serotonin our bodies create comes from our intestines and not our brain, and so making sure the food we eat is right for us is paramount! The main ingredient we are looking to include here is the amino acid Tryptophan which helps our bodies to take advantage of the serotonin our guts create up in our brains! Food and groups that can help with this are:
Butternut Squash Seeds
Potato
Mushrooms
Cauliflower
Walnuts
Wheat
Soy
(obviously eating just mushrooms and walnuts will not leave you feeling ecstatic. Nor is this list exhaustive, you will want to find what suits you best. Remember, everything in moderation)
Music
These next couple of techniques may seem as though we overindulged on the mushrooms but we promise there is science to back this up! Ever get a feeling of pleasure from just listening to music? It's not all in your head (well it literally may be, but c'mon.) But seriously listening to music, like exercise helps our bodies with both serotonin and Dopamine levels and listening to music we love has been seen to increase production of both chemicals. Probably why festivals are so popular! So that warm feeling of pleasure with music? Tis Science.
Light Treatment
Yes, just light. No, not some almighty light, just simple daylight. Light has been observed as having a correlation with increased serotonin synthesis . Simply put, light can be used to treat seasonal disorders but also due to the increase in serotonin synthesis it could be used to treat other mood-altering ailments.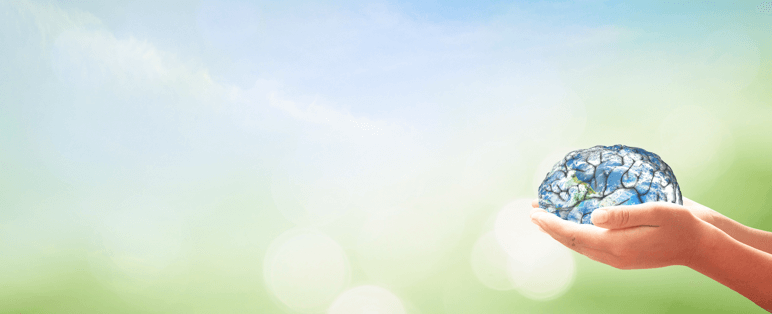 There is research to suggest we now get less light than relatively few generations ago meaning that taking on light can actually help us get what we used to get when more people were working outside, being inside and without light is a relatively new change when you think about us as a species!
All of this is only meant as helpful ways you can be mindful of certain choices and little changes in your day to day schedule could really make more of a difference to your overall day. Something as simple as creating a playlist of songs you love, could be the extra little chemical boost you need to keep you going on a rough day. Or even just replacing a less healthy treat with a snack that will give you the same chemical kick, it doesn't need to be life changing to change your life ever so slightly.
(lastly, as we have mentioned, all of this is meant to supplement an already healthy lifestyle, none of this is meant to replace any prescribed medications. You should always consult with your doctor if you are currently taking anything before adding something new to ensure you are being as safe as possible for your individual circumstance)