If you're looking for a sustainable city break, where green living is embraced and the environment is nurtured then you're in luck, as we've rounded up an incredible selection of the world's most environmentally friendly cities for you to visit.
From cycling through Copenhagen to focusing on fashion in Amsterdam, take a look at some of the most eco-friendly things to do in the cities dedicated to a green and ethical way of life.
8 Most Ethical Cities to Visit Include:
Copenhagen
Stockholm
Vancouver
Cape Town
Oslo
Amsterdam
Curtiba
Singapore
---
1. Copenhagen
First on the list is no other than Denmark's capital city, Copenhagen. Dubbed as "Europe's Green Capital," the city is renowned for creating an eco-friendly culture and inviting tourists to embrace green living.
In Copenhagen, you'll notice there are more bicycles than cars – and that's how you'll be expected to travel when you arrive. In a bid to cut down on carbon emissions, cycling through the city is a way of life for locals.
If you're legs aren't up to a bike ride, you'll be delighted to hear that by the end of 2019, all buses will make the shift to electric engines, meaning you can enjoy the ride without worrying about harming the environment.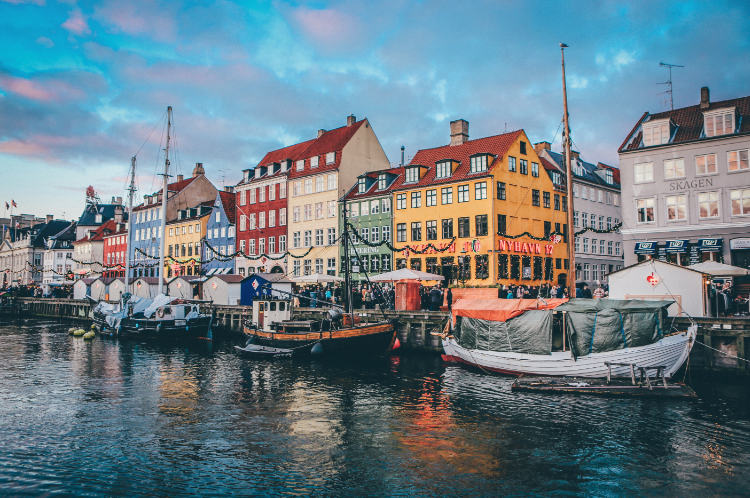 When you arrive, be sure to visit Copenhagen's most sustainable restaurant, Grospiseri.
Hidden away in a beautiful rooftop glasshouse of an apartment block you'll find Denmark's very first rooftop farm. Here, you can expect to be served only locally sourced, organic produce which is transformed into delicious dishes by some of the city's most desirable chefs.
We suggest going for the five-course dinner menu, which varies according to what fruits and vegetables are in season.
2. Stockholm
Stockholm was recently rated as one of the cleanest cities in Europe – and was the first to win the European Green Capital Award in 2010.
However, it's no surprise considering the city aims to be completely fossil fuel free by 2050 and will soon allow waste heat produced by datacenters, shops, and stadiums to be used to provide heating to the city's local residents.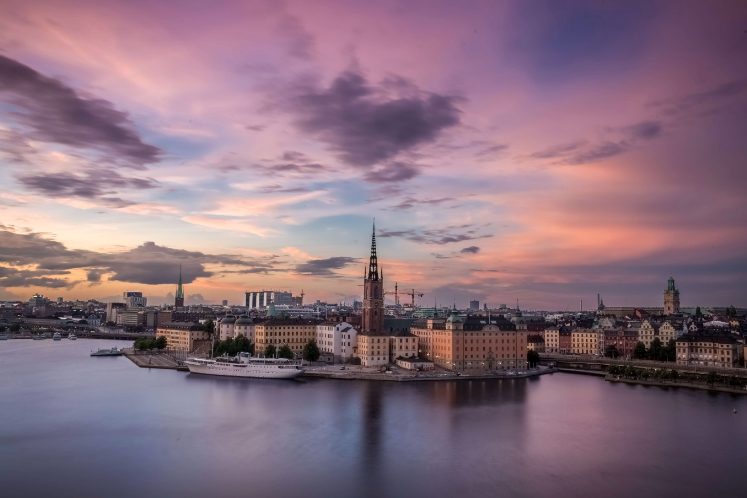 If you're considering a trip here, you'll want to stay in one of the city's greenest hotels.
Check out Frey's Lilla Rådmannen where more than 60% of lighting is from energy-saving lamps, and all toiletries are recyclable and environmentally friendly. The hotel boasts the enviable 'Green Key' certification, which is hard to come by in Europe.
3. Vancouver
If you want to take a long-haul trip and travel beyond Europe, Vancouver is one of the world's most sustainable places to visit.
With the least amount of carbon emissions in North America the city has gone above and beyond to be kind to the environment, and when you arrive you'll notice the powerful impact it's had.
Famed for its passion for farmer's markets, you'll find hundreds of stalls dotted around the city, selling an array of organic fruit, meat, and vegetables to ensure locals and visitors eat healthily.
Whilst the city is filled with markets year-round, promising a breadth of locally sourced foods, arts and crafts, it's in the spring and summer that the region really shines.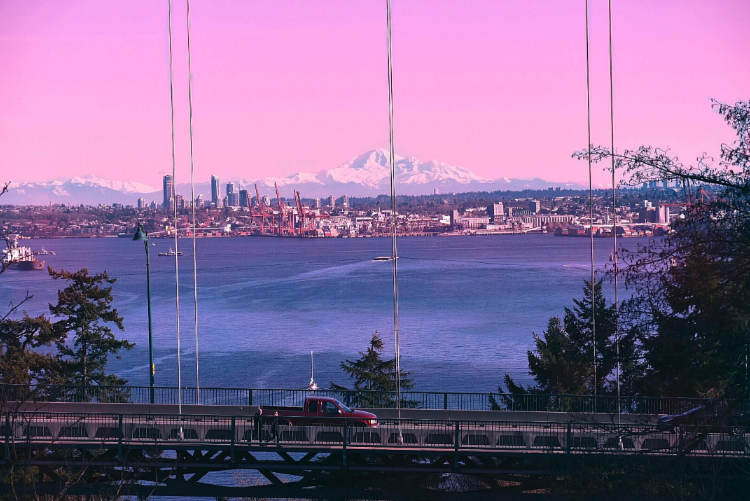 Most neighbourhood's have a market, held on different days to maintain a steady supply of delicious, local produce throughout the week.
Granville Island Farmer's market is a popular choice, along with the Main Street Sunday market which attracts thousands of visitors every week.
4. Cape Town
If you're looking for sunshine and sustainability, look no further than Cape Town. The second largest city in South Africa, Cape Town, has made some remarkable and exciting sustainable developments in recent years.
Approximately 10% of the energy in the city is derived from renewable sources, and the government has also set a goal for 10% of all households to use solar energy, which is important considering Cape Town is known for experiencing a large number of blackouts.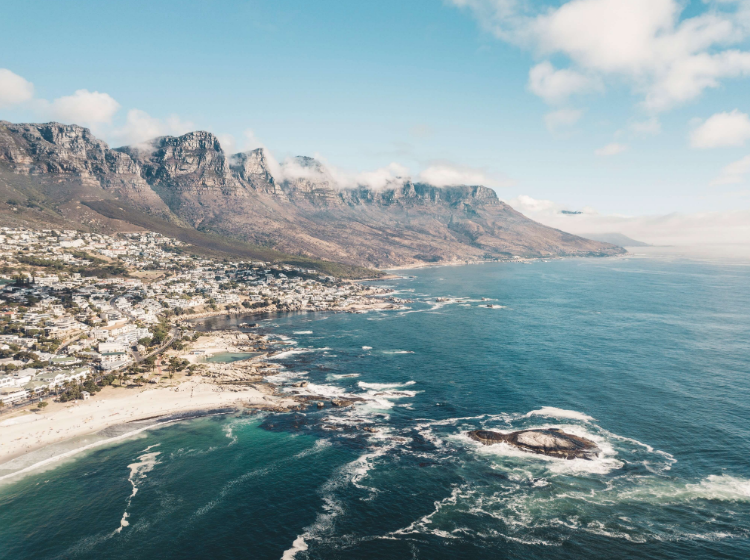 When looking for a place to stay, Spier Wine Farm Accommodation is highly recommended for an eco-friendly trip.
Established in 1692, this is one of South Africa's most historic wine farms – with a long, proud legacy.
With a focus on art and healthy living, Spier offers fresh farm-to-table food, not to mention the best wine in the city. Share a bottle with like-minded travellers, as people often visit here to share ideas, make new friends and show appreciation for all things green.
5. Oslo
The capital of Norway, and 2019's European Green Capital, you can't miss out on a trip to Oslo.
Three years ago the city introduced a 'Climate Budget' that measures CO2 emissions in the same way as the financial budget, with the aim of cutting 50% of emissions by 2020 and being completely carbon neutral by 2050.
Just like Copenhagen and Amsterdam, Oslo is famed for being a cycle-friendly city. The local government has closed down street parking and limited traffic to enable more room for bikes and greenery, with the aim to eventually become completely car-free.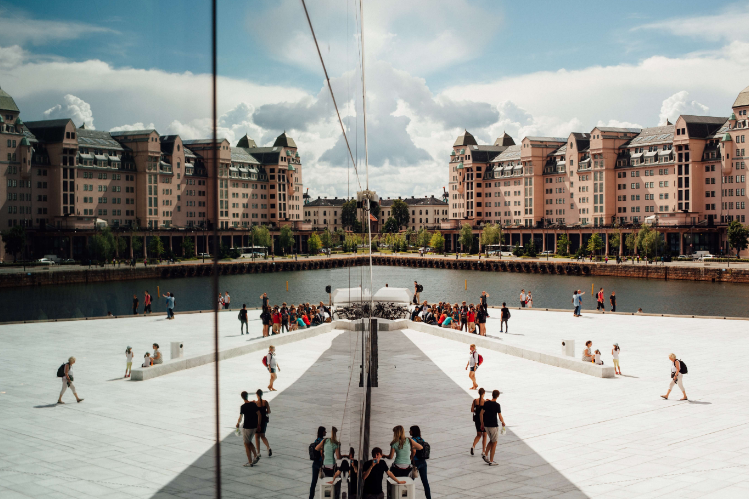 Whilst there, it's vital to eat green. We recommend visiting one of the city's most popular restaurants, Nordic Foodprint, where you'll find delicious and healthy plant-based food from local, organic and ecologically grown ingredients.
The dishes here are based on the "Farmbowl" concept, where you choose a base, toppings and a dressing. You can even get sustainable drinks, organic beer, home-made cakes and cookies.
6. Amsterdam
One of the most beautiful cities is the Netherlands, Amsterdam is amongst the most eco-friendly places to visit in Europe.
You'll already know about the huge cycling culture here, however if you prefer to rest your legs and drive an electric vehicle, there are over 300 charging stations spread across the city.
Sustainable fashion is a huge movement in Amsterdam, with many local residents only buying and wearing clothes made from eco-friendly materials.
If this peaks your interest, be sure to visit Fashion for Good, the world's first museum dedicated to the topic of sustainable fashion innovation.
In the three-floor public museum, you can learn about sustainable fashion and even grab a digital bracelet made of hemp and recycled plastic whilst learning facts about fast fashion.
As you move through the various exhibitions, you can tap the bracelet on various prompts, recording actions to take in your personal life. Afterwards, your action plan will be emailed to you. Incredible, right?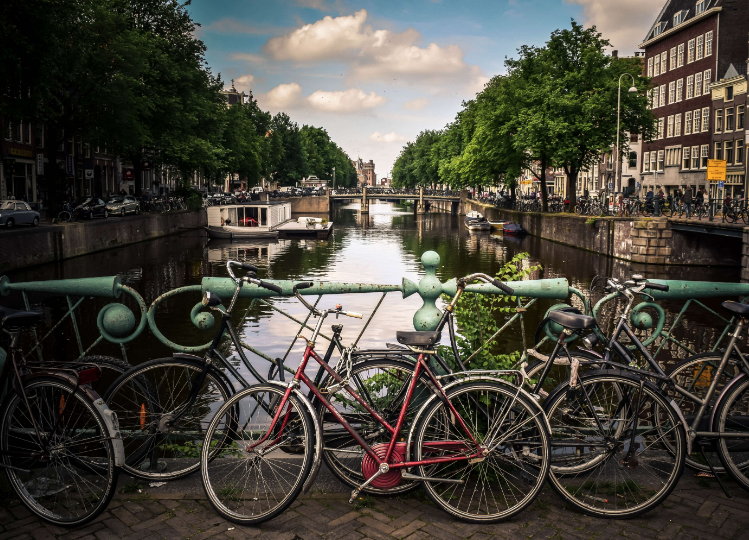 When staying here, check out QO Amsterdam, a hotel designed to significantly reduce its environmental impact.
The façade of the building is made up of responsive thermal panels that react to the weather to control the temperature inside.
Carpets are made from 100% recycled yarn from fishing nets and the rooftop consists of a greenhouse that provides fresh produce for the restaurant.
7. Curitiba
For a truly beautiful trip, walk in some of the most stunning national parks and forests in the world whilst exploring Curitiba.
Named 'the Green Capital of Brazil', Curitiba boasts 14 urban forests and 16 incredible parks.
Within the green space, you'll find a world-class botanical garden and an opera house built in the dramatic setting of an abandoned quarry, where its glass walls shimmer with magic in the water's reflection.
Curitiba's parks serve an ecological function, too, as much of the parkland doubles as a naturalized, decentralized storm water management facility.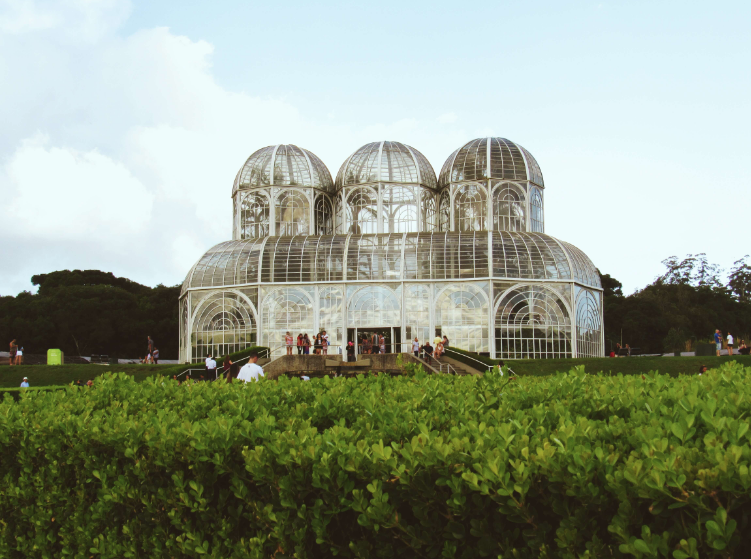 In recent years, a heart-warming initiative has been introduced where residents can exchange trash and recyclables for bus tokens, food and cash.
Those involved are known as 'carinheiros', which is best translated as 'those that give tender loving care'.
Because of this movement, Curitiba is astonishingly clean, and the affectionate name given to those involved indicates the appreciation from the public.
8. Singapore
Singapore is renowned for its sustainability, and has made it a top priority since gaining independence in 1965.
The island is known as the 'Garden City' as it's home to some of the world's most incredible greenery – part of a concerted government effort to maintain green space amid the country's urbanization.
Around 10% of Singapore's land has been set aside for parks and nature reserves.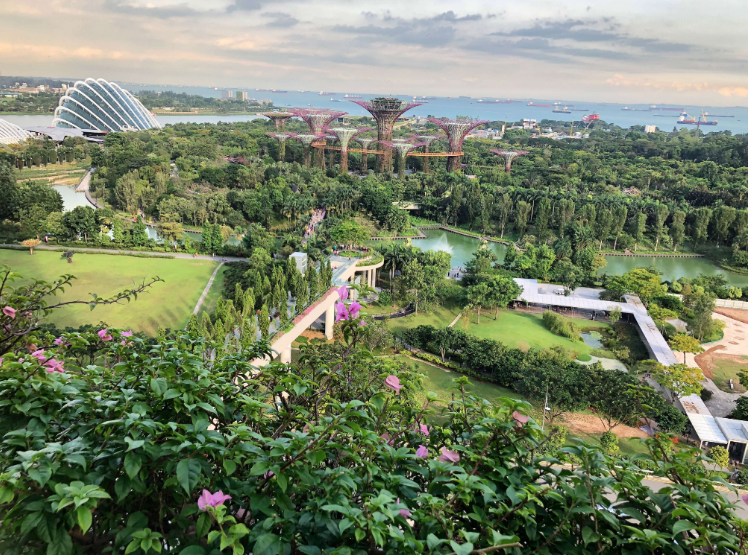 Alongside this, Singapore has committed to make at least 80% of all its buildings green by 2030.
The country also houses Asia's largest food waste processing facility, which uses microorganisms to break down biodegradable material in fertilizer and power.
If you're planning a trip here and want to buy some local produce, visit Reprovisions grocery store.
This zero-waste grocery shop is every eco-lover's dream. Based in Jurong Point, the sustainable store offers Barilla pasta, nuts and dried foods in bulk.
Spice lovers will get hot under the collar with the wide selection of spice blends served up by Anthony the resident Spice Maker in-store.
Other Resources You May Find Useful:
If you liked this post don't forget to spread the wanderlust and SHARE it on social media.
Have you visited any other cities that you think deserve a spot in our roundup of most ethical cities?
Let us know in the comments section below, we would love to here from you. 🙂